Your Partners in Offshore Printing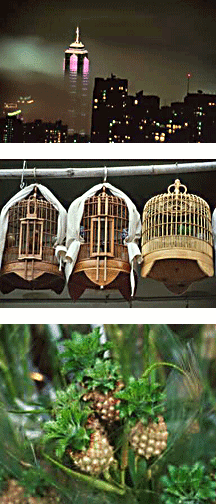 Images from Hong Kong
At Your Service for 25 Years
You can't replace experience, not in the printing business. Over the years we've printed a small library's worth of books. More importantly, we've developed a great working relationship with our award-winning international printers. We've learned to be flexible, matching the right printer with the project. We've learned how to avoid mistakes. We've learned a lot more, too, and ready to share...


We can print anything printable Tall order, but we can fill it. Combine our creativity, our knowledge of printing and our network of resources, and we'll do whatever is required to get outstanding results. Looking for something unusual? How about 25' long books? Chinese style bindings? Whatever you are dreaming of, we can produce. Just check our samples, they'll give you ideas!


Are we right for you? Are you looking for someone to print your on-line book at an affordable price? Do you want a full color hard cover coffee-table book printer, for fine art or photography? (duotone, tritone) Are you a US Publisher looking for someone to manage your printing in Asia? How about Corporate printing organized in Asia with competitive pricing negotiated in your behalf? If these are your needs, then we're right for you.


Quality: You know it when you see it. Quality is universal. But you have to work at it. We do. Our teams of printers are focused on quality. The quality of careful, professional work, of keeping schedules, of accountability, and of craftsmanship. All this to guarantee that your book moves smoothly from the day the raw materials are given to us, to the day a book is delivered back to you, a book you can truly be proud of. Our mission is to deliver uncompromised quality without compromising your budget (or taxing your nerves!)


Explore our site We have much to offer, we can educate you as to how a book is put together, or give you super hints and goodies. Most importantly, we will show you what information we need from you to get a quote for your project. Finally, last but not least, call us (415) 454-8778 and you will be glad you did, because we love books, and it shows!

Below is an interview with my client Karen S. Davis, where she talks about a book designed and printed for her through Bolton Associates, Inc., entitled Santa Anita Morning Rhapsody.
Following up on How To Survive Anything by David and Yetta Kane, released in November 2012.
This review just came. The first signing happens this Sunday.
http://briandrake88.blogspot.com/2012/04/review-how-to-survive-anything-by-david.html
--
Posted on 09/26/2016

When it comes to marketing, reaching as many people as possible can increase leads and customer turnout. One vital part of marketing is leveraging current marketing trends—and emoji are a current trend.

Posted on 09/19/2016

How can your Facebook marketing campaign be guaranteed to catch clients' eyes? Check out these easy tips to find out how to maximize your business Facebook page.

Posted on 09/12/2016

If you're still unsure about what you should avoid while marketing for your small business, check out these top categories.